Carrie Vass Brainerd
Realtor®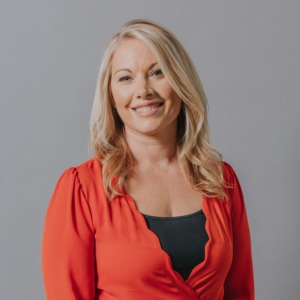 With nearly two decades in the industry, Carrie's roles have included administrative assistant, REO specialist, and real estate agent.  Her expertise in the field, paired with a background in sales and training, gives Carrie insight into all sides of residential, investment, and commercial real estate. 
Carrie's positive attitude and easy-going nature put buyers and sellers at ease from the very first meeting. Knowing real estate transactions can be a stressful process, she commits to educating her clients, honest communication, and being proactive throughout the transaction. She effortlessly blends her knowledge of the market with the desires of her clients, ensuring everyone is comfortable and happy with their experience. 
As someone who loves to tackle new challenges, the ever-changing real estate industry allows Carrie to continuously level up in her professional and personal life. Along with her business partner Vinny Valentino, she actively works toward growth and stays ahead of industry trends to be able to provide the best service for all. 
A life-long Wallingford resident, Carrie intimately knows the Connecticut market and leads an active life with her husband, children, stepchildren, and grandchild. She remains involved with her children's schools and community events while enjoying all New England has to offer.